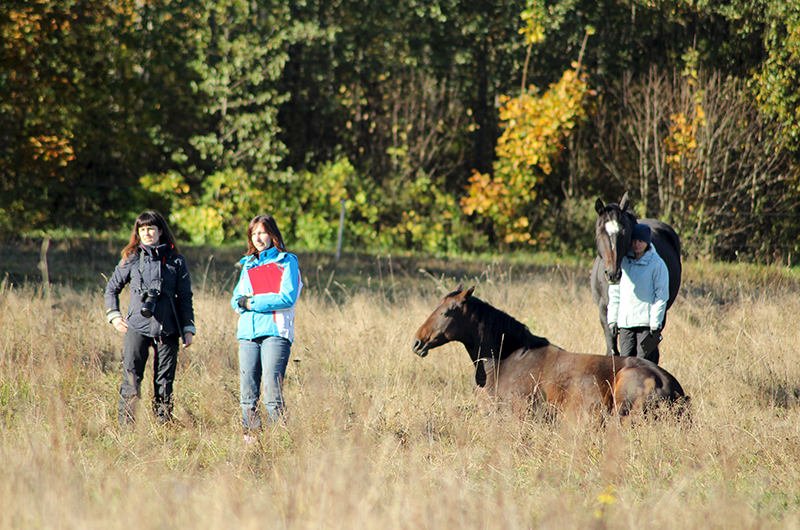 Horse Assisted Learning and Therapy (Zirgu Atbalstīta Mācīšanās un Terapija) ZAMT is an Erasmus+ project MiMer Centre (with our main office in Sweden) and Dzīvi Pļavā (in Latvia) are working on together.
In the project MiMer Centre trains our Latvian colleagues in equine assisted interventions and equine welfare.
MiMer Centre have so far trained our Latvian colleagues through our educational program "Equines in Therapy and Learning programs – Model-Independent Equine Assisted Trauma Informed Care". They have done Level 1 and 2 now during the autumn and will do the level 3 and 4 during spring. They have also done our Trauma Sensitive Equine Assisted Mindfulness (TS-EAM) workshop. And in spring they will do our Rewild Your Heart (Mind and Horse) workshop.
MiMer Centre were in Lativa in October, and we will come back in May. When we come, we focus on practical skills trainings and mentoring/supervision.
Our colleagues in Latvia are highly professional people, so they also add their competence and skills to the exchange between our organizations and countries.
We are therefor also hosting a series of webinars on different topics related to equine assisted interventions and equine welfare. Last out was a webinar on positive reinforcement training offered by Laura Silencie, from Latvia.
In our TS-EAM workshop we also had some Ukrainian refugees participating, as part of the project goals is to involve also receivers of interventions.
We post updates on the project on the project FB-page: https://www.facebook.com/equines.in.therapy.and.learning.erasmus.plus
We will also share these posts in other groups, on other pages and on other social media. And we will post updates here as well.