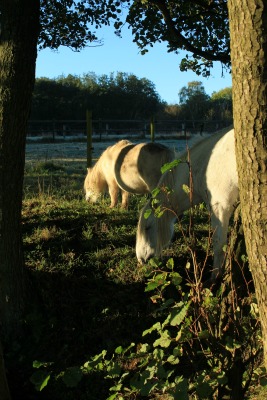 MiMer Centre offers Equine Assisted Psychotherapy.
What is equine assisted psychotherapy (EAP)?
EAP is teamwork where a licensed mental health professional (MH) and an equine professional (EP) collaborate with the client/clients and one or more horses towards a treatment goal. EAP is a short-term therapy. Because of the intensity and effectiveness of the therapy, it works both as a single intervention or as an aid during an ongoing talking therapy where the client needs help finding and focusing on the main problems.
EAP is an experience-based therapy form. It means that the participants learn about themselves and others by participating in activities with the horses and then processing their experiences, sometimes on their own, but often with the therapist. Together (or by yourself) you process what happened with the horses, how it felt, what behaviors and patterns became clear, etc.
EAP can also be compared to play therapy, image therapy, dance therapy, etc. However, EAP has an added element to it, the horses. They enable reflection and lend themselves to metaphors for what happens within the client and his/her life with their dynamics and ability to be present.
EAP is not about riding or horsemanship. The focus is on activities on the ground that include the horses, where the client/clients need to use some skills and tools required in non-verbal communication, goal awareness, creative thinking, problem-solving, leadership, responsibility, teamwork, strengthening relationships, increasing their self-esteem, attitude, and more.
EAP is a powerful and effective therapeutic tool that has an incredibly strong impact on individuals, adolescents, families and different groups. EAP is used successfully in mental health rehabilitation such as behavioral disorders, attention disorders, PTSD, substance abuse, eating disorders, depression, anxiety disorder, relationship problems and the need for new communication pathways and approaches such as personal development.
Contact Katarina Felicia Lundgren for more information about EAP, This email address is being protected from spambots. You need JavaScript enabled to view it., +46 (0)768-95 98 68