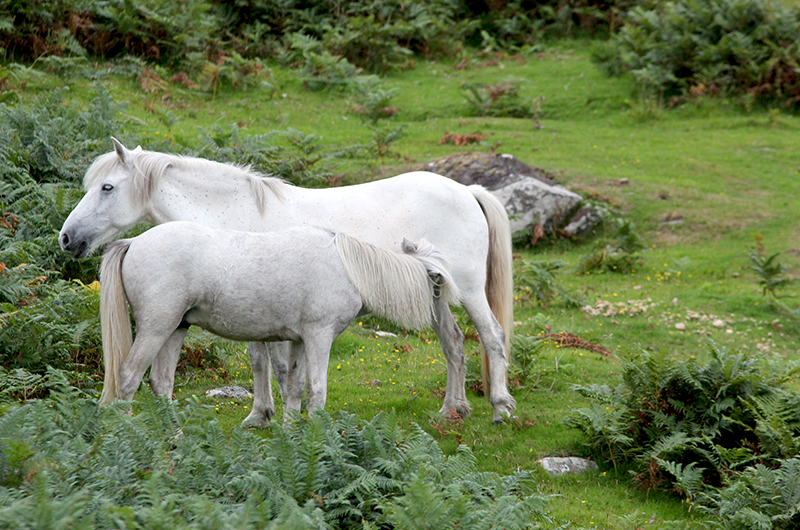 Learning Wild is a concept, an experience, a course, a workshop, a personal journey - all in one :-)
The concept came about when I (Katarina Lundgren) and Bonny Mealand talked about me coming to visit her in Scotland to see how she works, see the environments she works in, and "meet" the feral and semi-feral living ponies she works with. And we thought, why not open this up and invite others to come along? And we can share what we know, and have experienced, and we would have great opportunities to discuss all the exciting stuff we want to discuss with equally nerdy horse, nature, and rewilding people as ourselves!
So last year Bonny put together a fantastic program for us at the Insh Marshes in the Cairngorms National Park and on Eriskay, and I and Emily Kieson went there and together we delivered the first edition of our Learning Wild courses ever. We ourselves had a marvelous time and the positive feedback we got from our participants made us promise to re-run it. From this - we now have a collaboration. Learning Wild is the child of both Bonny Mealand from Touching Wild and from us at MiMer Centre. And we now consider it to be a concept, and a "thing" of its own. And we look forward to seeing how we will apply and develop it in a co-creation process with you as a participant. Your experiences, curiosity, and feedback matters to us!
This year we offer Learning Wild Scotland - as a bundle of the Eriskay and Insh Marshes courses - but also as separate courses. If you cannot invest 10 days into this adventure - you can maybe come for 5 days, but then you will have to choose – and that is not an easy choice to make, both these courses will probably change how you see horses and their welfare, how horses interact and contribute to change in their environment and how you see yourself as a horse person.
This year we will also premiere with a Learning Wild Italy, taking place in Abruzzo, the wildest part of Italy, there we will focus on feral living and semi feral living ponies in the Italian mountains and the prey-predator balance (as Italy has free living wolfs and bears that impact the eco system these feral living ponies live in, whilst predators to horses are lacking in Scotland – as well as in the whole of UK). Learning Wild Italy is also a 5-day course.
We are also premiering a shorter Learning Wild experience in Poland, a 3-day course at the Animal breeding research station of the Polish Academy of Sciences in Popielno. Here they breed Koniks that are then sold to different rewilding projects in Europe. We will meet local experts on ecology and these horses, and we will be sharing our knowledge on horses and the science of feral living horses.

Read more under each course description and contact us if you have any questions! at This email address is being protected from spambots. You need JavaScript enabled to view it.