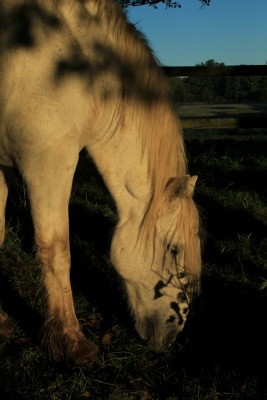 We offer Equine Assisted Trauma Therapy (EATT) at MiMer Centre.
With the high prevalence of trauma, trauma knowledge and competence is highly needed in society. However, trauma competence is still relatively low in many parts of the world.
We provide EATT based on Ilka Parent's psychodynamic approach (Read more about the model). The experiental approach of EATT allows people to process their experience beyond speech/talk therapy which can be very beneficial in the case of trauma.
Including horses in trauma therapy has proven to be very effective. Horses increase self-awareness which then, in turn, enhances the treatment itself. As partners in therapy, horses are much like humans which enables transference of the experience into everyday life. Yet, horses and humans are also different. Horses' capacity to sense emotions, incongruence, and non-verbal communication is high which makes the therapy with equines a competent alternative to other forms of trauma therapy.
Previous experience/knowledge with horses or any other animals is not necessary. EATT is done on the ground, outdoors, and does not involve riding.
EATT is done together with a mental health professional (MH) and an equine professional (EP), ensuring the wellbeing and safety of all participants.
Contact Katarina Felicia Lundgren for further information about our EATT services, This email address is being protected from spambots. You need JavaScript enabled to view it., +46 (0)46-532 43, +46 (0)768-95 98 68