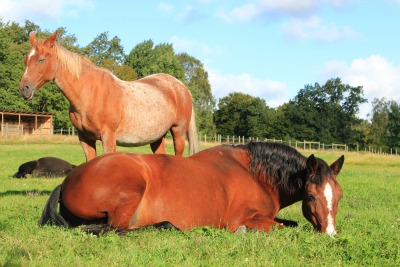 Join us for 1-4 days and get an introduction to how to heal trauma in humans, horses and dogs, within animal assisted therapies.
You can choose how many and which days you want to take part in, or sign up for the whole 4-day package (which gives you a reduced price). – Each day have a specific theme.
Day 1 – Introduction day – Defining Trauma in Humans and how that relate to Trauma in Equines and Dogs. We will discuss what trauma is, how we define it, what consequences trauma can bring and how it can effect a beings quality of life, but also start to entangle what we can do about it, and what a trauma informed/sensitive/aware treatment option must entail and what providers need to know and be aware of. The day is lead by Heather Sequeira from PTSDTraumaWorkshops.co.uk.
Day 2 – Human psychology versus Equine and Dog Cognition/Psychology. We will not dive into the human psyche, more than we will use it as a comparison to the equine and canine mind, to better understand what we have in common and were we differ. This day will give you the fundamentals of horse and dog cognition, e.g. how they perceive the world via their senses, how they learn, think, what they know, what they need to thrive emotionally, cognitively and socially, but also biologically. Because it is from knowing these things, we can provide them with a life they deserve and thrive in, and not only to treat their symptoms of stress and human induced trauma. The day is lead by Jessie Sams from Animal Behaviour and Trauma Recovery Service,UK, and Katarina Felicia Lundgren, from MiMer Centre, Sweden.
Day 3 Trauma in Equines and Dogs – How do we help them? How do trauma treatment in dogs and horses differ from trauma treatment in humans, how is it similar? What are the signs of trauma in horses and dogs, and what can we do to alleviate their traumas? Jessie Sams from Animal Behaviour and Trauma Recovery Service,UK
Day 4 – Working with Equine Assisted Trauma Therapy and Trauma Therapy Dogs. The day will give you an insight in how you can work with horses and dogs in animal assisted therapies for humans, and at the same time consider their welfare AND growth. We will talk about stress versus eustress, and the importance of taking the whole life of a dog or a horse who works in therapy, into consideration, not only the therapy sessions per se. We will also look at what it is with dogs and horses that are beneficial for humans in therapy, and how this kind of therapy works. Katarina Felicia Lundgren, from MiMer Centre, Sweden.
All days, except the first one, contain a mix of practical and theoretical parts. We will spend time outside with a heard of horses, to practice what we learn.
Place: Athena, Wagon Lane TN12 6PT Paddock Wood Kent, UK
Dates: 7-10 of February 2019 8.30-17.00
Price: Per day: 160 GPD, for all 4 days: 550 GPD
Minimum of participants: 8, Maximum of participants 16.
Last day to sign up: 15 of January.
Please feel free to contact the workshop leaders if you want to know more about the content. We will also be happy to send you our Lesson Plan.
Heather Sequeira: This email address is being protected from spambots. You need JavaScript enabled to view it.
Jessie Sams: This email address is being protected from spambots. You need JavaScript enabled to view it.
Katarina Felicia Lundgren: This email address is being protected from spambots. You need JavaScript enabled to view it.
To sign up, or if you have questions about location, food etc, contact Jessie Sams at: This email address is being protected from spambots. You need JavaScript enabled to view it.